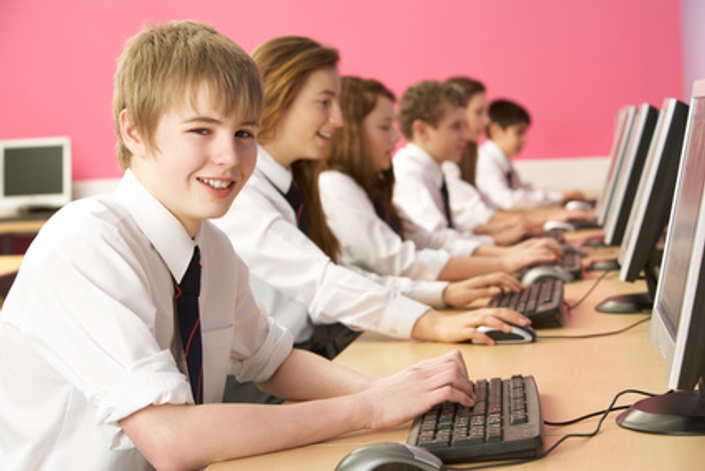 Exam Confidence MP3
Exam Confidence for The Eleven Plus, GCSE or A-Level
Some children thrive when under pressure where as some just buckle under due to the stress and strain that builds up as that important exam or test date approaches.
Nerves can set in before an exam or test due to anticipatory anxiety, usually there is a lot riding on the results and the imagined scenarios of what will happen if I pass or fail can often be worse than sitting the test or exam itself.
Worrying about the exam content, the time pressure and the fear of staring blankly at the page can can cause undue stress and in turn will not show your child's true capabilities to shine through.
This leads to frustration making them feel like the whole thing could be a wast of time, rather than enjoying the chance to show case their knowledge and capabilities.
Symptoms suffered can vary from person to person but mostly include;
Anxiety in the run up to the test or exam
Butterflies in you tummy
Feeling or being sick
Dry mouth
Trembling hands whilst writing
Your mind going blank when recalling answers
Fear of speaking in front of examiners in an oral exam
Repeatedly feeling the need to wee
If your child suffers any or all of these things they can bring untold pressure and quite often it's down to lack of confidence and belief in themselves when under pressure.
Here at Positively Blooming Kids we use a combination of relaxation and visulisation to help combat those nerves, allowing your child to achieve their potential without allowing stress and anxiety affect their performance.
Our Exam Confidence MP3 download is an effective and hugely beneficial way tohelp with exams, by reducing exam anxiety and pre test nerves. This is ideal for those taking tests in preparation for grammar school or those taking common entrance exams this September.
It makes sense to curb those nerves before any test or exam dates as you have put so much time and effort into your preparation you will want to insure you get the result you deserve, not one marred by the build up of stress, anxiety and nerves.
Our exam confidence download is hugely beneficial by boost your chances and increasing your confidence, don't let the stress, nerves and anxiety obscure your chance to shine.
Help your child achieve their potential without allowing their stress and anxiety affect their performance. Our exam nerves MP3 download can be used to ease pre test nerves in the build up to exams, allowing your child to get the true result that they deserve.
Mental preparation can be just as import as academic preparation especially if your child is the type of person that goes into meltdown and the nerves take over. Quite often we only get one chance to show our true capabilities which don't shine through on the day simply because we haven't prepared mentally and the butterflies take over.
Exam confidence MP3 download can help prevent your child suffering with the stress and pressure that builds up before a test or exam.
Fully pepare for your exam or test today purchasing our exam confidence MP3 or by making an appointment for a one-to-one session online or at one of our loactions.
Your Instructor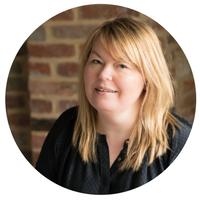 Positively Blooming Kids was founded by me Sarah, I'm just a mum like you who has tried her hardest to get things right, remembered the trip money in the morning, had to manage being in two places at once, go to work, keep a happy home, solve all the issues that arise in the family and hang on to her identity, all whilst worrying that she might have gone out with her skirt still tucked in her knickers!
Sound familiar?
Well maybe its just me who worries about the skirt thing....I guess what I'm trying to say is that its not always easy being a mum and when we worry about something our child is going through that worry can very quickly get bigger. Especially when there is emotion involved and yes there can be bucket loads of emotion when it involves our off springs.
Sometimes things go beyond our control and we feel quite powerless to make it better and that's our primary role isn't it? And when you can't kiss this one better, just like you did when your child had a little graze on their knee, you feel like a failure and on top of all that the darn problem is still there. And your beautiful baby, yes baby even if he/she does tower over you now, they still need a little bit of help.
Now you feel guilty, powerless to help, you've tried just about everything and still this 'thing' is still there....well now you can STOP...take a big long slow deep breath and RELAX because the Positively Blooming Kids MP3 downloads are effective, easy to use, fun to listen to...and can be used over and over again or just when its needed.
After searching high and low for a solution, congratulations you just found it. After years and years of working as hypnotherapist, psychotherapist and in a primary school. I have combined my knowledge and come up with a series of MP3 downloads to take the edge of everyday issues our children face, like school anxiety, fussy eating, bed wetting, exam nerves, nail biting and building self esteem & confidence.
Along with this a series of 1-2-1 sessions to touch on subjects that have aren't yet covered on our MP3s. These sessions are now delivered by me and my colleagues in Essex, London and Lincolnshire so no matter what your child's worries are together we can resolve them.
So lets put those worries aside and build a confident child...
Class Curriculum
Get Started...
Available in days
days after you enroll
Frequently Asked Questions
When does the course start and finish?
The course starts now and never ends! It is a completely self-paced online course - you decide when you start and when you finish.
How long do I have access to the course?
How does lifetime access sound? After enrolling, you have unlimited access to this course for as long as you like - across any and all devices you own.
What if I am unhappy with the course?
We would never want you to be unhappy! If you are unsatisfied with your purchase, contact us in the first 30 days and we will give you a full refund.