Positively Blooming for Pregnancy, Birth & Motherhood
Welcome to Positively Blooming! We have a range of courses to support your emotional and mental health taking you from pregnancy all the way through to parenting.
Enroll Now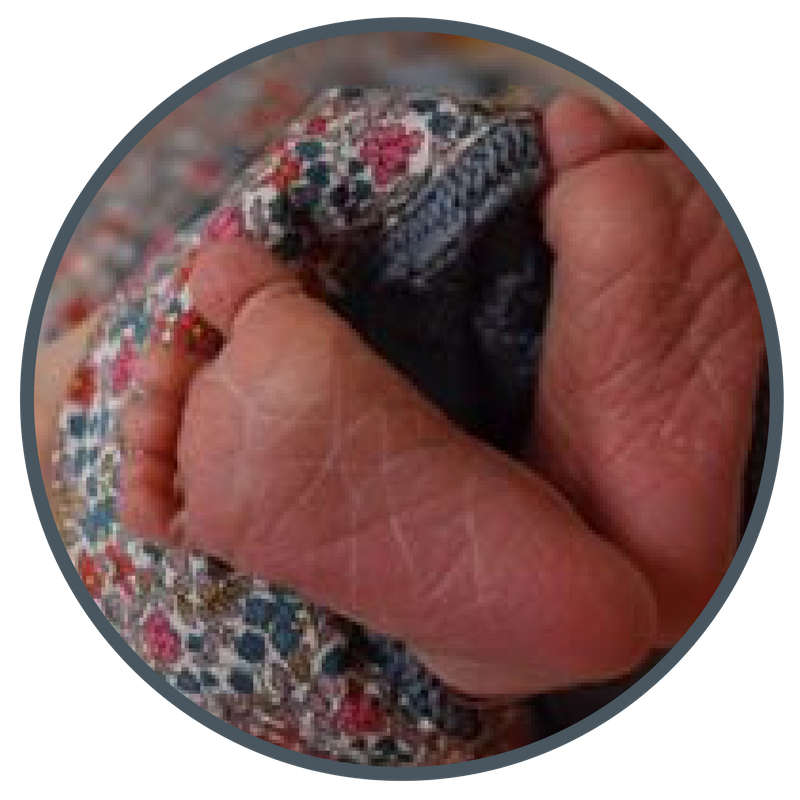 "Our baby, Annabelle Lily arrived Thursday 28th April, weighing 7lbs 12oz. My labour was super quick- the very first contractions started around 1.30am, we got to QMC at 5.45am and she was born at 9am. I had the water birth I was hoping for. I believe that the tools and techniques you taught me helped me to remain calm, focused and relaxed and I gave birth with no pain relief at all. I felt like I didn't have time to even think about it!
Thanks Sarah and wishing all mums-to-be in the group a positive birth experience xxx"
Lucy, James and baby Annabelle Lily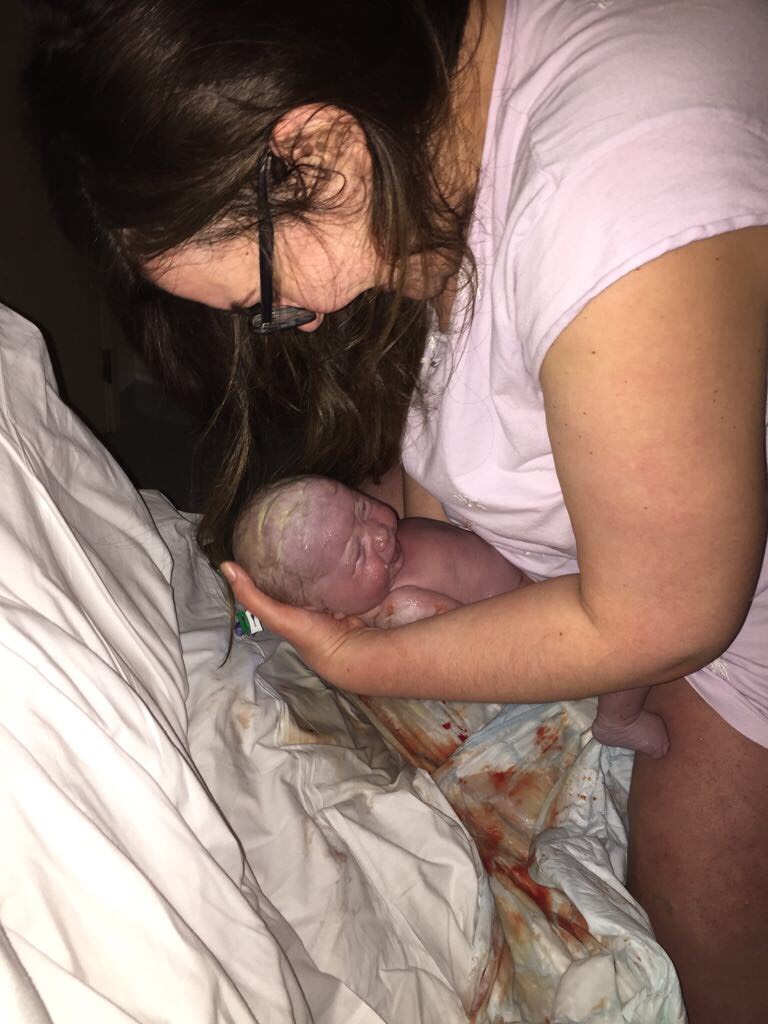 "Hi Sarah, I hope your well!
Our little Beatrix (9lbs 12oz) was born on Monday at 23.46 after going into hospital following waters breaking earlier that same same day at 3am.
As you know my main desire was to avoid another induction as first 2 babies both went 14 days over so inducted were large as result and second pregnancy resulted in PPH both these factors made me very scared,terrified and extremely anxious as didn't want repeat similar experiences.
Had been booked for a c section on 21st ( yesterday ) 12 days post dd, but am delighted and thrilled to say my body went Into spontaneous labour at 41+3 something which I'd convinced myself I was incapable of doing.
Your course made me feel positive and helped me to prepare but most of all believe that no 2 birth experiences are the same which gave me huge comfort. Also that we can take back control to give us the confidence and empowerment to have a positive birth and that these do really exist. This experience could honestly not have been better and I feel that I'm beginning my next motherhood journey in a much stronger place both mentally and physically.
I struggled with breast feeding with babies 1and2 but the course has again given me confidence to believe I can do it and again is a different experience, the breast feeding video and info was huge help and so far it's going very well!
Breathing through contractions, was a big help and definititly helped me ease the discomfort. I won't lie I wasn't able to have positive affirmation after positive affirmation, when contractions came thick and fast although believing my body has all it needs to cope and to get through and every contraction gets me closer were a big help. I still remember saying I felt scared at one point, but all in all, everything came together.
I'm so delighted and just wanted to say the biggest thanks! So pleased I stumbled across you and this course, and would certainly recommend.
Thank you so very much!
Katie and Beatrix! This picture is as she was handed to me, after delivery she's still attached . Xxxxxx"
"Hi Sarah!
Thank you, yes absolutely fine to share on the website, its positive and inspiring stories from other mums that I found so reassuring and uplifting. Far too many too keen to tell their bad ones even when your evidently heavily pregnant??
Forgot to Say live links with Jules really helped me too. Was so valuable being able to get immediate replies to any concerns!
Thank you, thank you, thank you.
I look forward to seeing the new site and all the info. Will I still have access to all the material covered?
Your amazing too, you do such a great job!
Love Katie xx"
Katie and baby Beatrix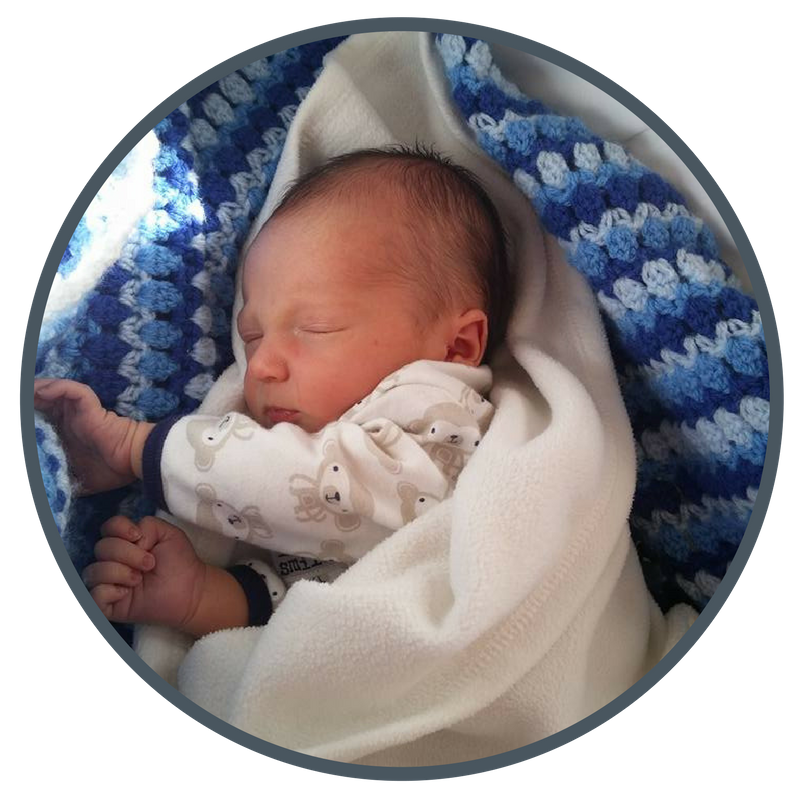 "Baby Samuel arrived 11 days early on the 23rd March. It all kicked off around 5am and Samuel arrived 12.37am. The attending midwife was amazed how calm & controlled I was. No pain relief either! Not that I felt 'pain'…more discomfort & strong sensations. I had the birthing track on repeat all the time.
Would I do anything differently? Yes. I'd listen more regularly to the relaxation tracks (should have done it every day). Practice with my partner trigger words or phrases. Listen to my body more… When the stinging sensation started I should have listened to my body and slowed down.
Would I have had the amazing experience if I hadn't taken Sarah's course….Not a chance. The course made all the difference to my capability and confidence. Highly recommend Positively Blooming to anyone."
Rachael, Stephen and baby Samuel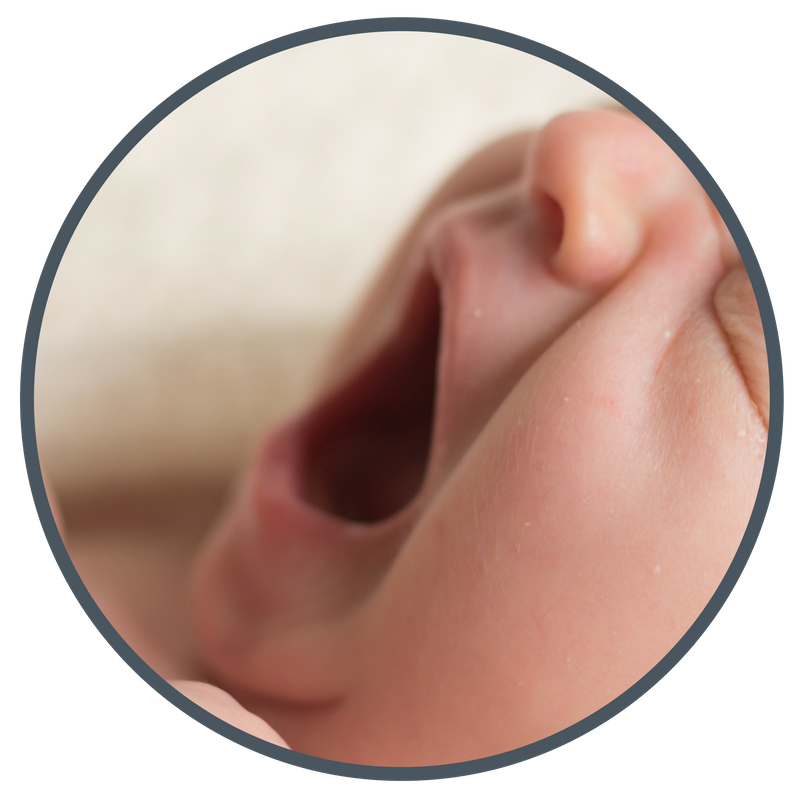 "Hi Sarah, I thought I'd email you after the birth of our son on 31st December.
The techniques that you taught us combined with the MP3 worked wonders! Before seeing you I was absolutely petrified of labour, however through breathing and relaxing I turned my black stone into a white stone!
The labour lasted in full just over 3 hours and I used your breathing techniques throughout. They really helped me cope with the pain and kept me so much calmer as they gave me a focus. I really can't thank you enough and I have been singing your praises to all my pregnant friends!! Thank you again."
Becki, Shaun and baby Harrison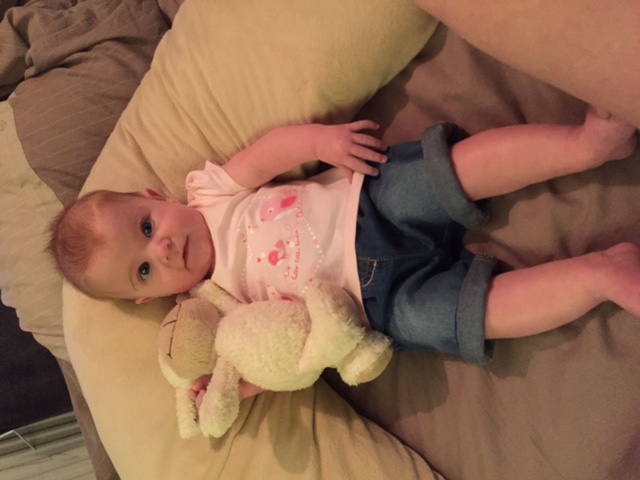 "Well, the homebirth didn't happen, the hypnobirthing was only used briefly, and it's now a week since our little pixie arrived! But – it all worked out for the best. My BP rose dangerously at week 36 and I was admitted, first to the labour ward as they thought they might have to do an emergency c-section, and then to Nettleham Ward, they struggled to get it to level out with meds & then to add to the problems the funny tum that I'd had turned out to be Campylobacter -which they treated with a short course of abtibiotics (usually it's left to run it's course). I ended up being induced at 38+3 and thenext day gave birth after 30minutes labour & a bit of gas & air to the very beautiful, but very tiny Josie Florence. She was 5lb4oz.
I used the breathing from hypnobirthing to help with the contractions at the start and also when the Obstetrician needed me to use the gas & air in a controlled manner, but once things were moving at a rapid speed I had to concentrate more on helping her escape as her heartrate had plummeted & when they broke my waters there was meconium in them.
The Obstetrician used a kiwi to help her out and when she appeared the cord was in a figure of 8 around her abdomen & neck. So all in all a good thing that I didn't have my home birth! Pretty eventful 30mins! Lots of friends have commented on how lucky I was to have a 30min labour (2 hours 5mins from first contraction to Josie's arrival) but I wouldn't wish it on anyone – it was too much, too quick and both myself & Josie were in shock – she ended up in the NICU for 3 days(hypothermia, hypoglycemia & suspected sepsis) but is doing well now. It definitely helped, being able to control my breathing, and whilst30minutes didn't make for a very relaxed time the techniques stopped me from going in the deep end if that makes sense? Thankyou for teaching us! Best wishes"


Niccy, Dave & baby Josie